High quality sodium silicate DecoSOD-HS1
Sodium silicate concrete hardener
Deco Crete is a reputable supplier of sodium silicate concrete hardeners in Vietnam
decoSOD-HS1 is a hardener/densifier containing high quality sodium silicates from Europe. It has a very high solids content and is most suitable to harden porous concrete floors.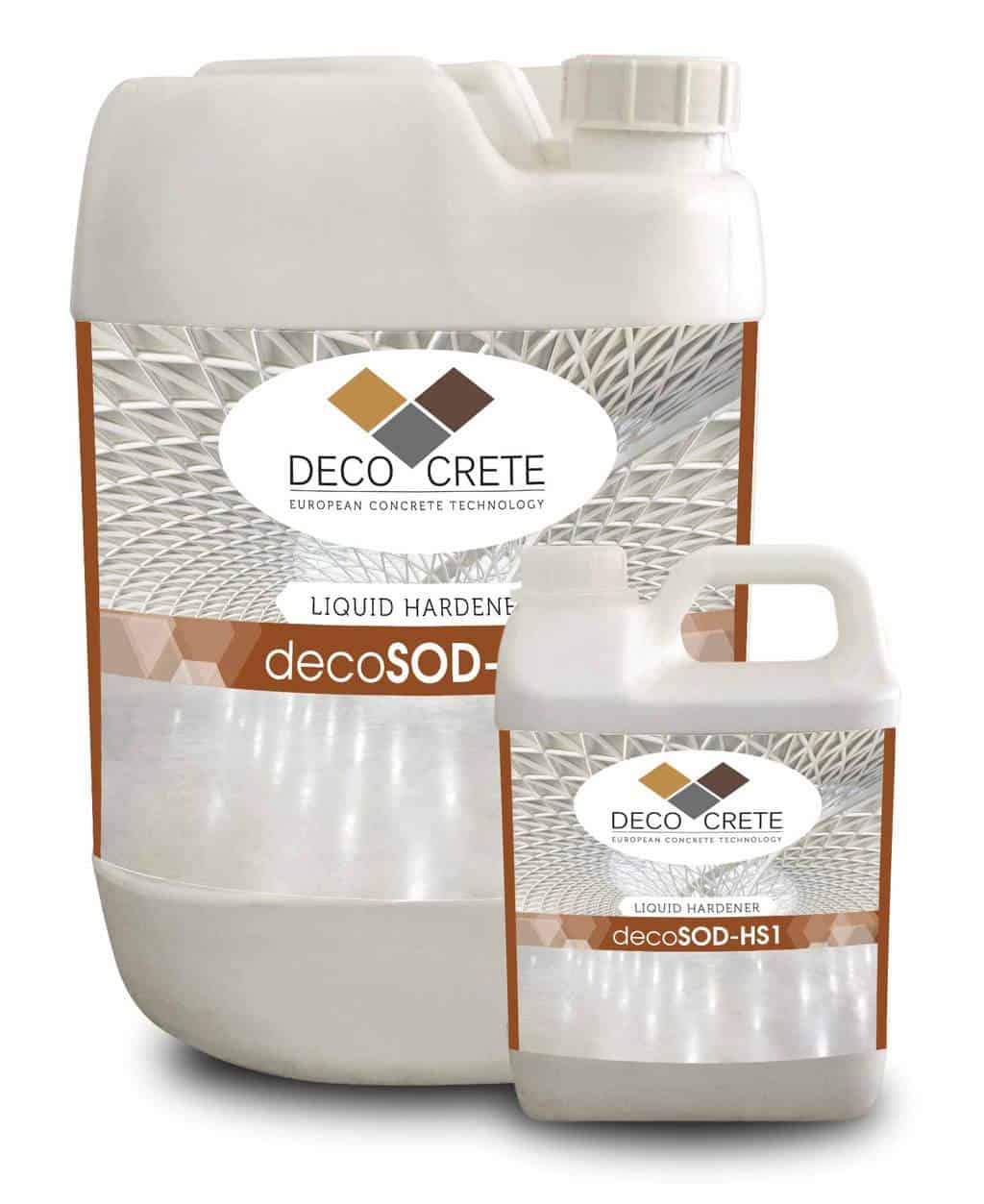 Makes the surface harder, and more abrasion and stain resistant
Eliminates the dusting of concrete
Penetrates the concrete surface more easy than most other sodium silicate based hardeners
Does not need scrubbing and rinsing during the application like other sodium silicate hardeners.
Very competitive priced. Water based, VOC free and Eco-friendly
| Technical Data Sheets | Safety Data Sheets |
| --- | --- |
A trusted manufacturer and distributor sodium silicate
The key strengths of Deco Crete products which are offering chemicals in a large variety of concentrations, in bulk, in multiple package sizes as well as in multiple grades. We're here to help you with all your chemical needs. Our customers depend on Deco Crete for the top high quality products, a consistent and cost-effective supply of Sodium Silicate. Deco Crete proudly has such a team dedicated to ensuring the high quality of the Sodium Silicate we supply.
High quality liquid hardener Deco Crete
Deco Crete provides a diverse selection of concrete densifiers and hardeners that were specially formulated to improve surface density, using hardening agents, and other organic chemicals that fill the pores of concrete, physically hardening them and reducing the likeliness of dust collection on your surfaces. With many years in providing the liquid hardener for hundred of projects, we are strongly believe to give you the top end quality products you can expected.
The best liquid hardener is right at your door 
Choosing the best concrete sealer for your project can seem overwhelming and confusing. With many options on the market out there it's best to do your research to avoid any issues and fully understand your project needs before hand. Whether you're planning to seal your factory floor, shopping mall or concrete basement floor, you need a reliable and long-lasting product that may need to accommodate changes in temperature, seal cracks, and preserve concrete colour or detailing. Contact us today