decoSLABSAVER, DO NOT MAKE A FLOOR WITHOUT IT.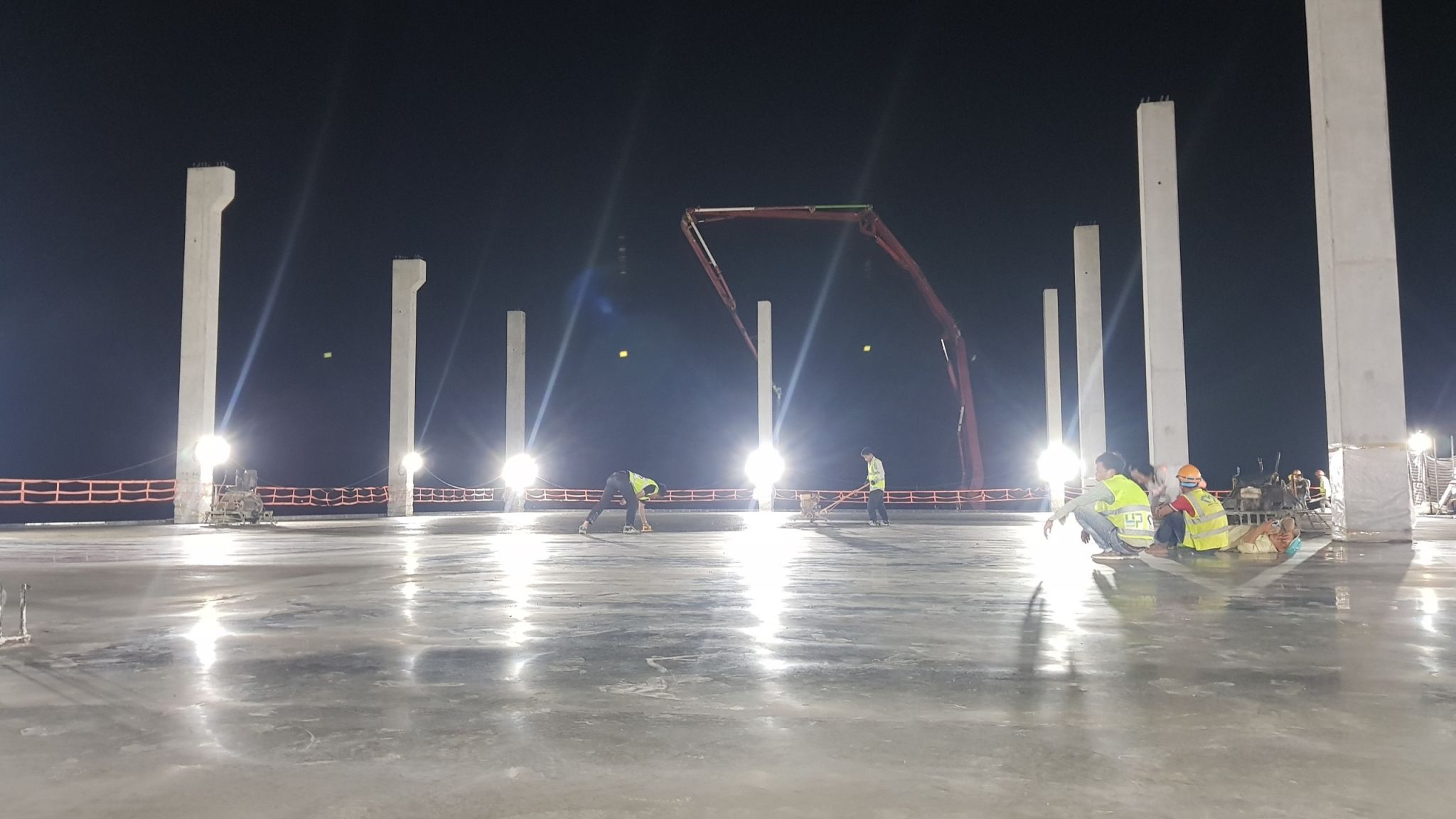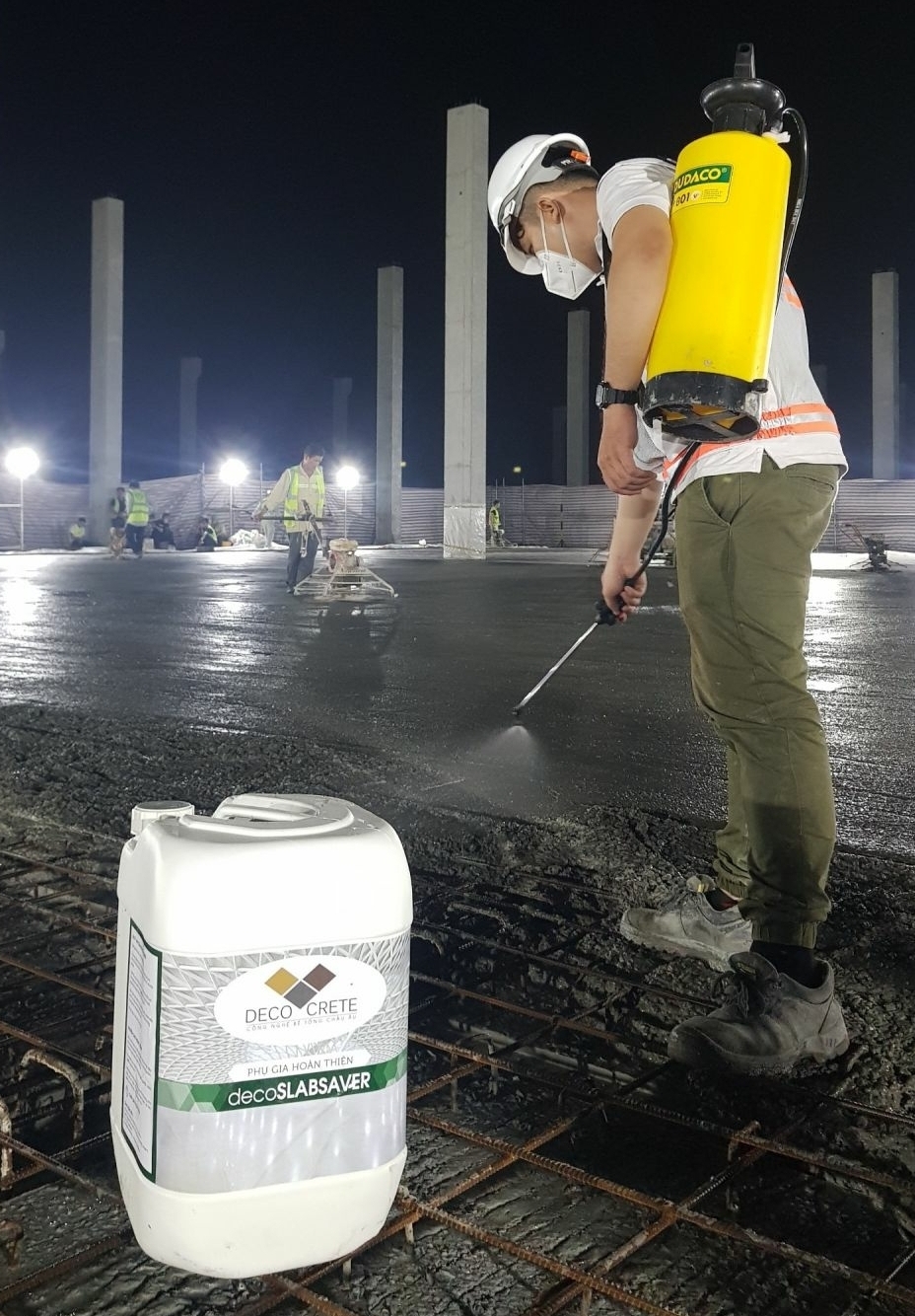 The biggest reason for large crazing cracks and bad quality concrete floors is water being added during the pour.
A Deco Crete team has been working with SLP , one of the world's largest real estate investors, to prevent this.
Under windy conditions, with long waiting times between pours and an occasional slump 8 concrete, spraying decoSLABSAVER made the dry concrete workable again, without adding water.
The result was an excellent concrete floor, with low slump concrete, made in adverse conditions.

decoSLABSAVER
✅ limits crazing cracks
✅ makes flatter floors
✅ contains colloidal (nano) silica
✅ makes the surface harder
✅ prolongs the setting time of concrete
✅ eases the job of a concrete finisher