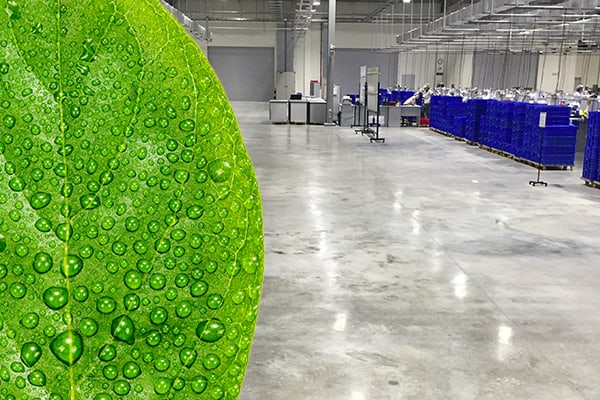 Green building certification programs like LEED reward concrete in general and polished concrete in particular with a high ranking due to its sustainability, local availability and energy performance. Concrete is one of the most durable building materials on earth. Concrete buildings from 2000 years old still exist in Europe.
Concrete as well as all other products from DECO CRETE are very durable since they are mainly made from inorganic materials, like cement, sand and rocks which are designed to resist the forces of nature.  Concrete is a material which is easy to recycle and can be sourced locally, reducing the need for long distance transportation.
Products from DECO CRETE has been thoroughly tested by TUV SUD, SGS and Quatest to prove its durablity, food safety,  hardness and VOC content.

BENEFITS OF ECO-FRIENDLY POLISHED CONCRETE
Polished concrete is an eco-friendly option as it uses the materials already present.

The polishing treatment needs only eco-friendly, VOC free and waterbased products like DECOsil and DECOfinish to make the surface hard and stain resistant.

Polished concrete is a permanent flooring solution.  It requires very little maintenance, compared to other flooring options.

Polished concrete reflects light which results in lower energy consumption for the same light output.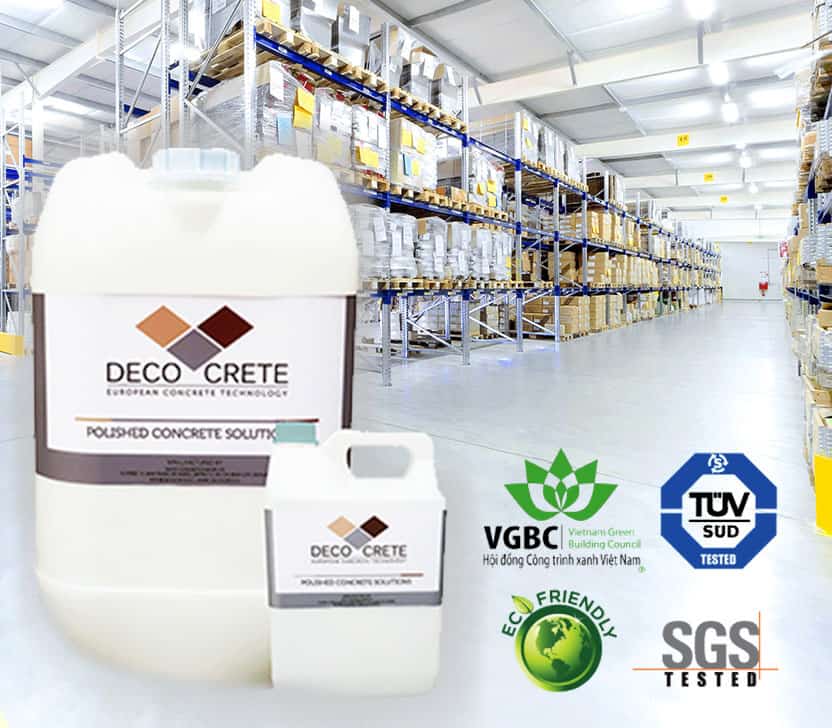 Polished Concrete Solutions
If your a contractor, investor or other professional please contact us for more information on our products.