decoSTAINSTOP
High Quality Colloidal Silica

decoSTAINSTOP is a breathable penetrating sealer for concrete and natural stone surfaces. It contains colloidal silica and high performance acrylic binders, which enhances the hardness, gloss, oil and stain resistance.
decoSTAINSTOP is water-based, non-toxic, non-hazardous, and VOC compliant in all areas of the world.
decoSTAINSTOP enhances the color intensity of natural, and cast stone, as well as integrally colored, dyed, or acid stained decorative concrete.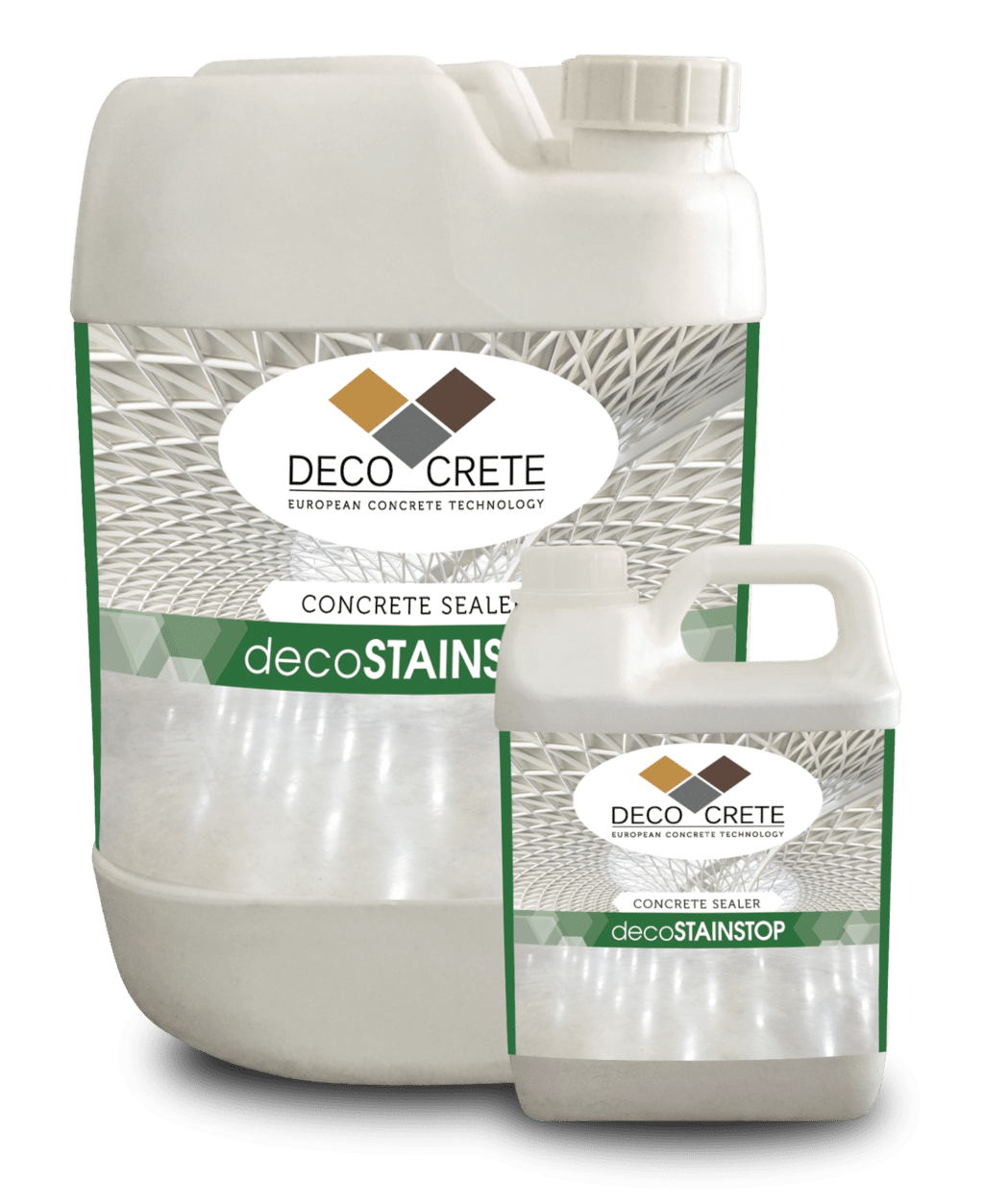 Makes the surface more abrasion resistant and highly oil & stain resistant.
Makes the surface easier to clean.
Easy to apply. Easily penetrates the surface. Surface walkable within 30 min.
decoSTAINSTOP is breathable. Will not peel or flake like epoxies and other coatings.
Reapplication at high traffic areas is very simple without causing ugly patches or build up.
UV resistant. Can be used both indoors and outdoors.
Water-based product. Not moisture sensitive.
| Technical Data Sheets | Safety Data Sheets |
| --- | --- |
Why work with Deco Crete when choosing your floor hardeners products 
All commercial buildings, manufacturing, and warehouse floors require a very high quality work surface providing long-term durability, high abrasion resistance, dustproofing, low permeability and safety. Deco Crete is confident of giving you the best of the floor hardeners products you are looking for
The best solution of floor coating with Deco Crete.
Ready to protect your floor 
Whether in large, multiple location manufacturing plants or in a single facility operation, Deco Crete has a suitable epoxy coating for every floor and floor application. Our range of products from repair floor, hardener to protect for your floors. All of it ready in our store for you. Contact us today !