decoFINISH

decoFINISH is a top of the line product which gives concrete a beautiful natural shine and gloss.
decoFINISH contains, apart from lithium silicates, other reactive components which fortify the existing concrete surface and makes the surface extremely hard wearing, stain resistant, dust free and maintenance friendly. decoFINISH is designed for surfaces polished up to grit 800.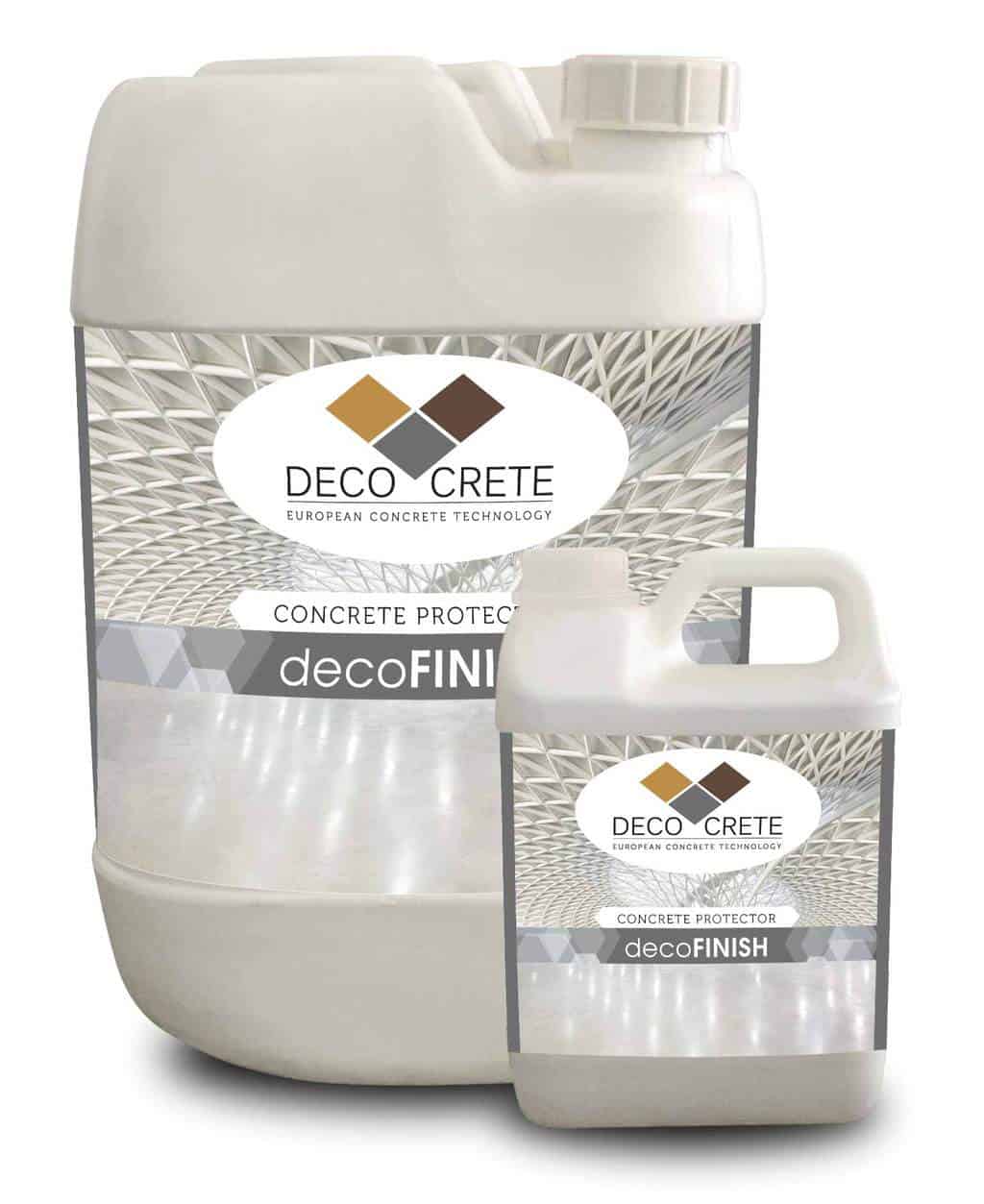 Makes the surface harder and more abrasion resistant & stain resistant.
Creates a beautiful long lasting gloss to the surface, making it much easier to clean.
Easy to apply. Easily penetrates the concrete surface. decoFINISH will not peel or flake like epoxies and other coatings.
Reapplication at high traffic areas is possible without causing ugly patches or build up.
Rubber tire marks are easy to removed.
Enhances the colors of decorative concrete.
| Technical Data Sheets | Safety Data Sheets |
| --- | --- |