Glossy Polished Concrete Floors
Polished concrete floors may look as smooth as glass, but they are completely safe to walk on when kept clean and dry.
If you're looking for an economical way to upgrade the concrete flooring in your restaurant, hospital, customer lobby or manufacturing plant, you may want to consider getting your floor polished to an attractive shine. Polished concrete is very durable, hard, easy to clean and maintain, and has a beautiful natural look.

SLIP RESISTANT POLISHED CONCRETE FLOORS
NOT slippery when dry
Polished  concrete treated with products from DECO CRETE pass the OSHA standards
Though the process of polishing and densifying the concrete surface get much denser, the end product is still slightly porous. When kept clean, polished concrete has about as much grip as regular concrete, and provides better foot traction than marble or even some linoleum surfaces.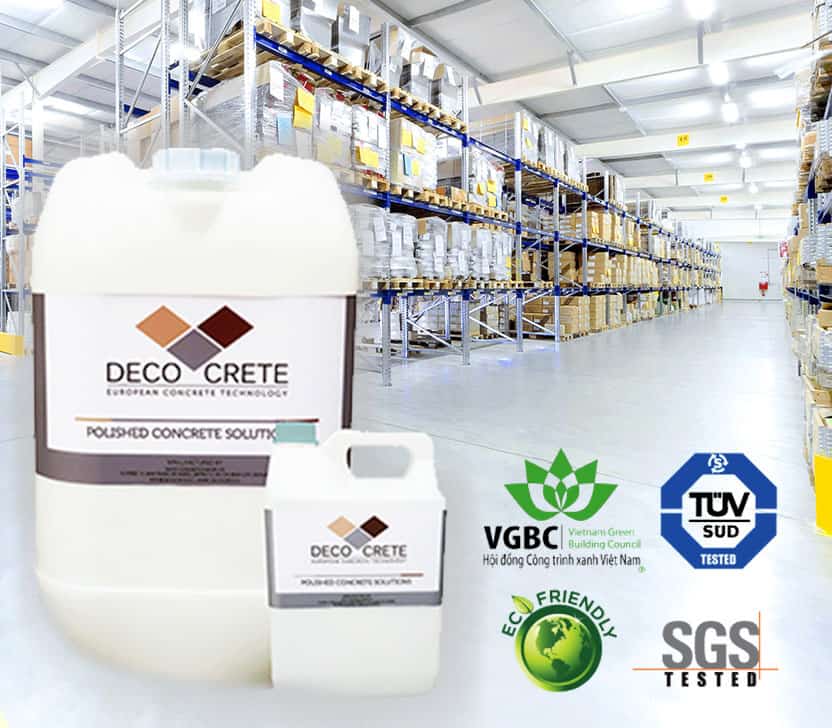 NOT slippery when wet
A flooring safety test using measurement standards provided by the American National Standards Institute (ANSI) found that polished concrete has superior slip resistance, even when wet. The way that water interacts with the porous surface can even provide a bit of extra grip for one's shoe. (By the same token, though, the porous surface of polished concrete means that water doesn't wipe up as easily, leaving a temporary damp spot.)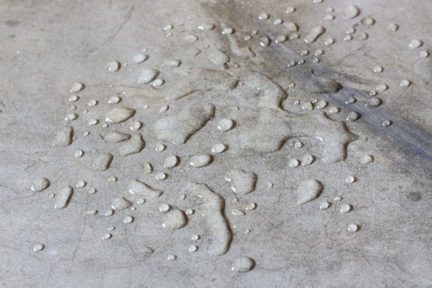 However,
as with many types of flooring, spilled oils and chemicals can still pose slip hazards and other safety issues. If you're looking for flooring for commercial use or a manufacturing plant that deals with oils or harsh chemicals, you are better off selecting a stronger chemical-resistant floor coating.

Polished Concrete Solutions
If your a contractor, investor or other professional please contact us for more information on our products.