Great Project, Great Floor, Great Contractor, Great Sales Manager
The project is a 200.000 m2 factory in Binh Duong called Pai Hong, owned by Paiho from Taiwan, one of the worlds largest producers of garments and footwear accessories.
The floor is a polished concrete floor treated with the colloidal silica based products from DECO CRETE
The contractor is Newtecons one of the largest civil contractors in Vietnam, known for its ability to finish large projects in a record time.
The sales manager is Ms Ngoc who has been responsible for the sales of this mega project. After 10 years experience in the concrete flooring industry in Vietnam she can deal with Vietnam's largest flooring projects.
We thank all parties involved and especially ms Ngoc Dang for the great job!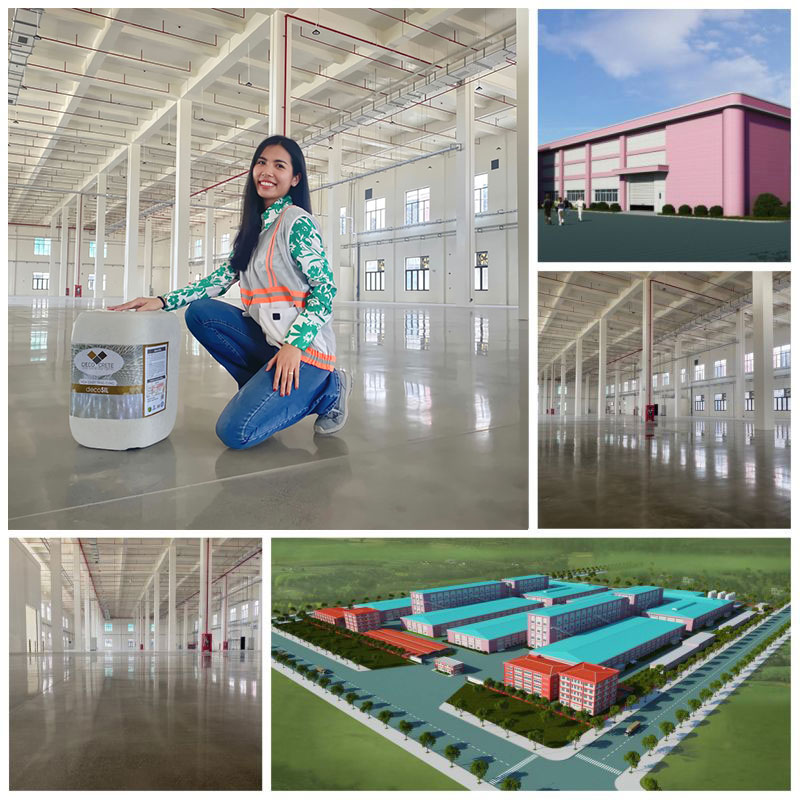 Name: Repair DECO CRETE
Adress: 1484 Nguyen Duy Trinh street,Long Truong ward, Thu Đuc city, HCM city
Phone: 0906917815
Website: https://decocrete.eu/floor-protection/
Email: [email protected]
Tags: concrete repair, concrete floor repair, industrial concrete floor repair, crack repair, concrete hole repair, pinhole repair, concrete surface repair and treatment, concrete crack repair