POLISHED CONCRETE  vs EPOXY FLOORS

Epoxy flooring requires extensive maintenance as it will flake, peel or chip sooner or later. Typically epoxy coatings last only a few years, while epoxy overlays last between 5 and 10 years. If the concrete floor is not waterproofed well, which is unfortunately quite common in South East Asia, rising damp will likely deteriorate the coating very soon after the application.
Polished concrete however is breathable and not as vulnerable for damp pressure as vapour-tight polymer coatings. Polished concrete is a permanent flooring solution.  It requires very little maintenance, compared to other flooring options, which need to be replaced regularly.
BENEFITS OF POLISHED CONCRETE FLOORS

A properly refined polished floor can last forever if cleaned at a daily basis and maintained well. The maintenance cost are usually very low as it requires only a few occasional polishing steps.
Health associations have endorsed polished concrete floors, as it is easy to sustain a hygienic environment and does it not support mould growth. DECO CRETE's products pass the FDA standard for food safety and are HACCP complient.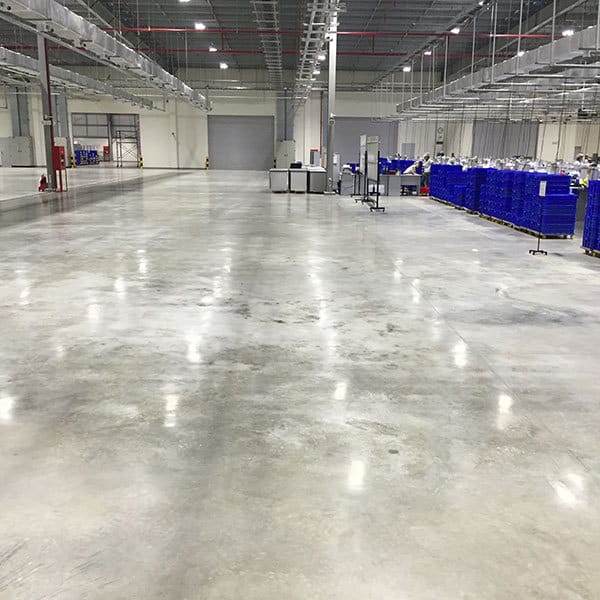 Polished Concrete Solutions
If your a contractor, investor or other professional please contact us for more information on our products.